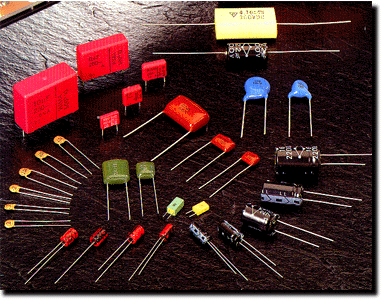 Capacitor Types:

You can roughly divide all capacitors into four groups: film, ceramic, electrolytic, and miscellaneous.




CapSite 2016

Introduction To Capacitors 2.3

"...has many omissions and contains much that is apocryphal, or at least wildly inaccurate..."
Douglas Adams
The Hitchhiker's Guide to the Galaxy

This site started out as a simple exercise in web page making that sort of got out of control. Once I started writing, I found it hard to stop.

The last release was in 2009. For this one I made some updates, corrections, and additions but I can't guarantee everything is up to date. I wasn't willing to put that much effort into it.
A few disclaimers: Some of the information in this "FAQ" should be considered to be generalities. Material source, processing and capacitor construction can greatly affect a capacitor's electrical properties. Different manufacturers tend to have different opinions on the characteristics of their dielectric materials. For example, most show polystyrene as having a slight negative temperature slope while at least two show it as being slightly positive. When in doubt, contact the manufacturer to guarantee that the parameter you are interested in is good enough for your needs. This is especially true when using the various graphs. These should be used more for comparing different capacitor types than for hard design data. That is best obtained from individual manufacturers. In some cases, construction variations so distort the basic capabilities of the material that it seemed best not to include graphical data. When using charts of dielectric characteristics, it is best to look at a number of sources.
Much of the available quantitative information of capacitors is not very complete. Dissipation factor vs. temperature is almost always shown for 1 kHz. DF vs. frequency is normally shown for 20C or 25C. If you want to know the DF of polyester at 95C @ 20 kHz, you will probably be out of luck. Certainly the manufacturers have some of this sort of information (the good ones anyhow), but it is rarely published. It´s the rare hobbyist who needs to know that sort of thing however. If you are looking for information on just the dielectric, as opposed to a finished capacitor, the material manufacturers often have very complete information.

On the other hand, as consumer electronics moves into GHz frequencies, designers need information on dielectric behavior that may not yet be available.

Some capacitor parameters are difficult to measure with good absolute accuracy. An instrument for measuring dissipation factor for example, may give good relative results for comparing different capacitors, but not agree with another brand of instrument on the actual numbers.

The information given here is as good as I can make it, which probably means it has its share of errors. There are also many omissions; my main interest is in analog electronic applications so that is how this FAQ is oriented. There is some mention of high-power capacitors, but sort of thing is too specialized for good coverage here. This is meant as an introduction to capacitors, not a book. This FAQ is aimed more at students, hobbyists, scientists, and new engineers than at electronics "insiders". It does not (yet) contain a dictionary of terms, that has been done by other people.

This is also a good place to note that some limitations mentioned, like size, voltage ratings, packaging, temperature ratings, etc., will usually only apply to high-volume capacitor manufacturers. There are specialty manufacturers who can make most anything you can think of.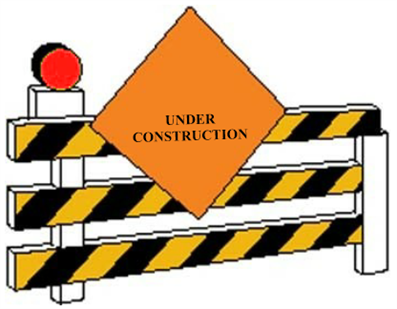 Special Updates:

Anyone who has information on Chinese standard GB/T 2470-1995 (previously GB 2470-81), please send it along.
Anyone who has information on GOST 11076, please send it along.